Hi everyone
Finally I have made a set of four Blythe outfits for sale, I have meant to get organised and do this for ages and it was fun too.
Ive named the set, "High Tea":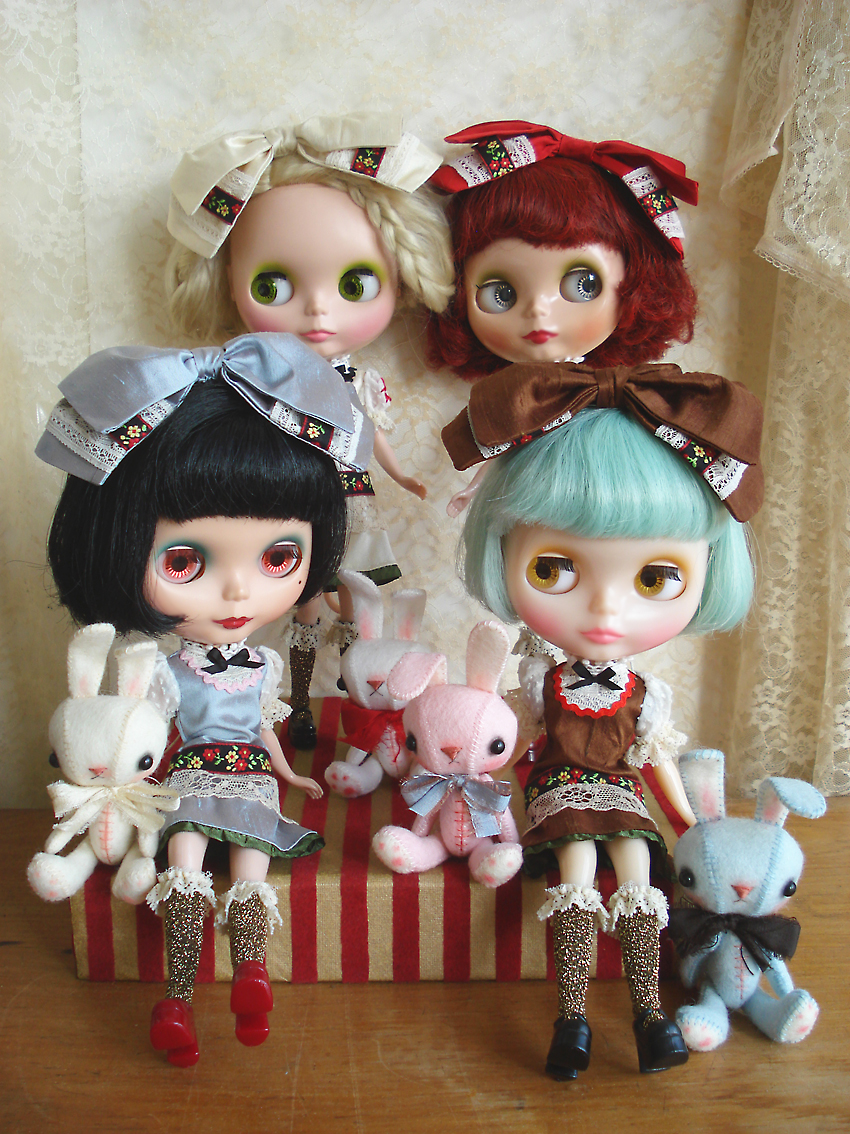 Each set contains a dress in raw silk, matching raw silk double bow, glitter stockings and a matching bunny.  The dress has a lace bib trimmed with ric-rac and a high collar in bobble lace, the sleeves are vintage swiss dot with an embroidered flower on them, and the dress is trimmed in vintage lace, jaquard ribbon and ruffled ribbon on the hem.  It does up in back with two snaps.
(please click on images for larger size)
Chocolate cake:SOLD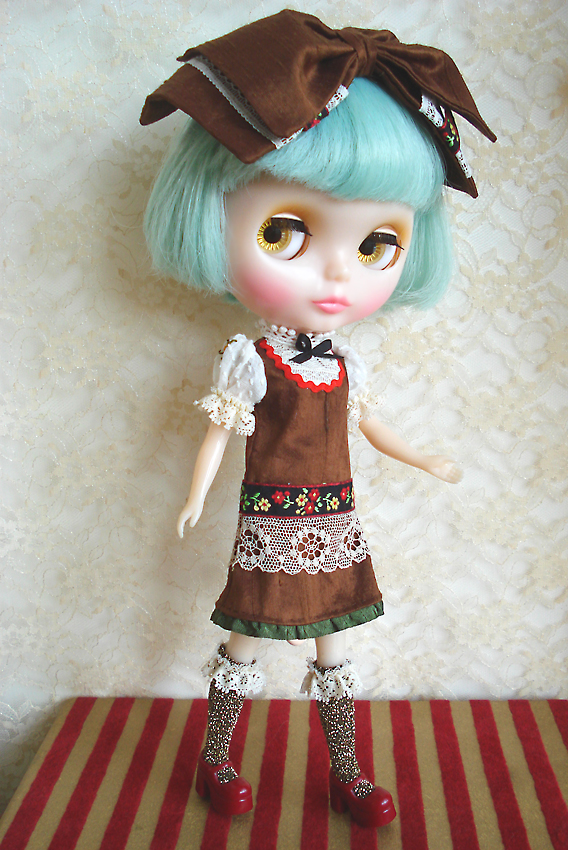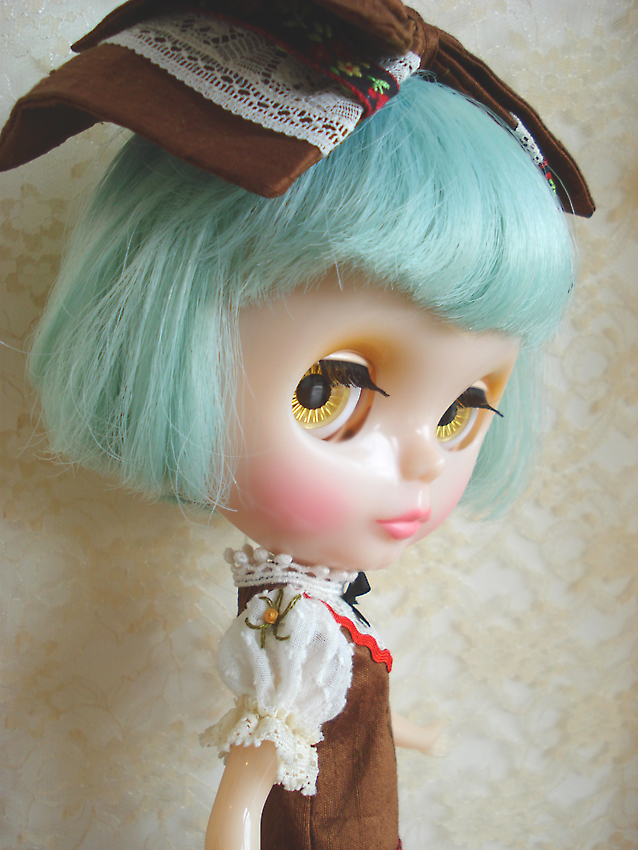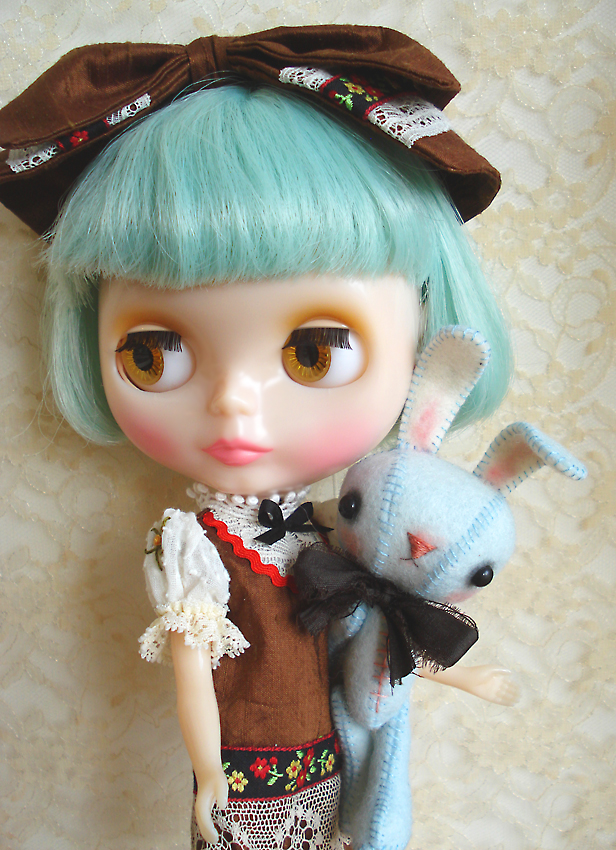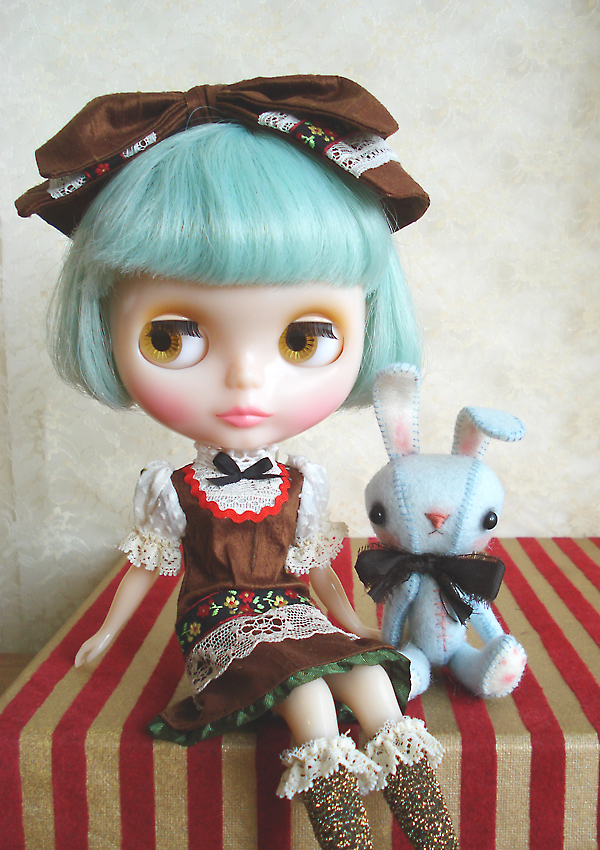 Cream and Sugar: SOLD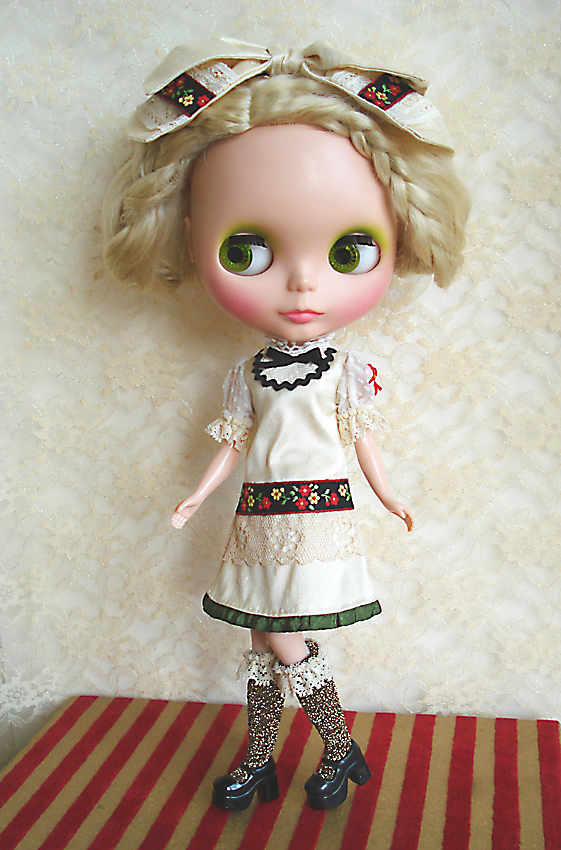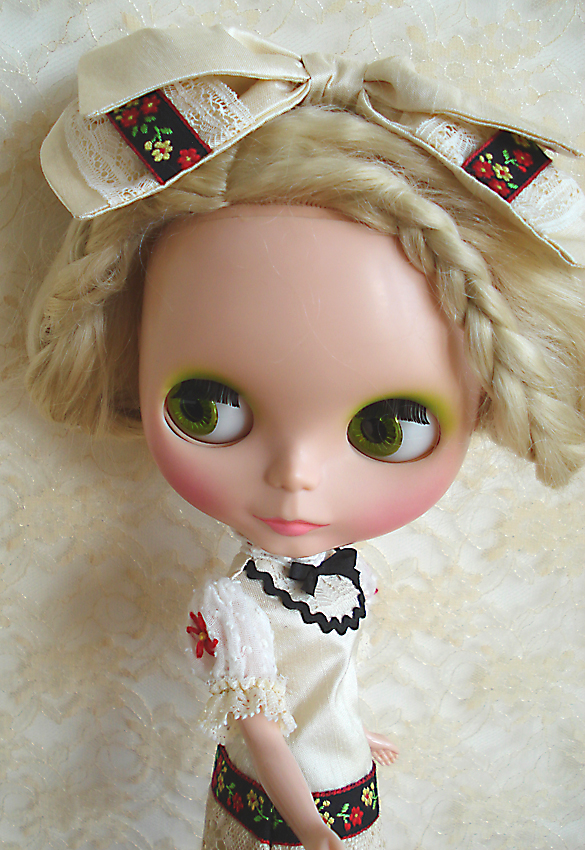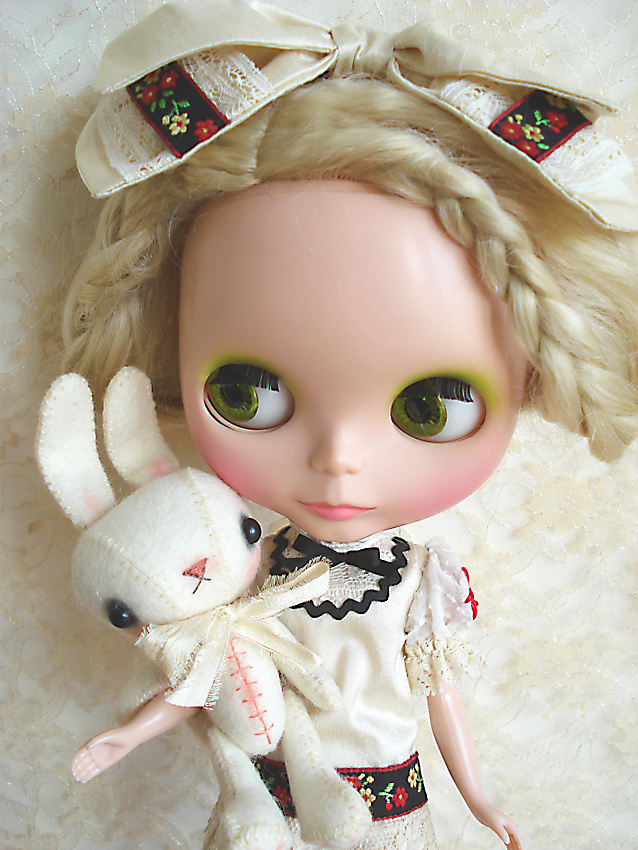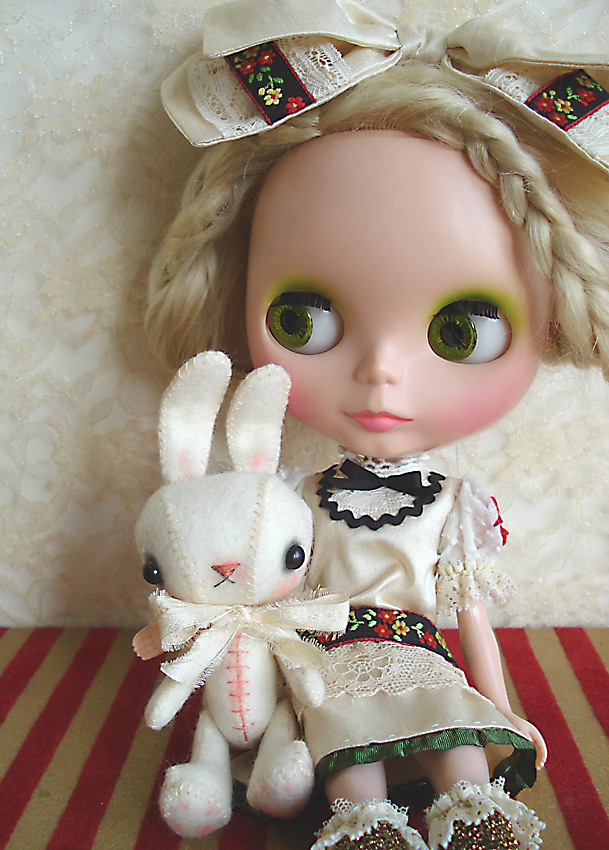 Raspberry Tart: SOLD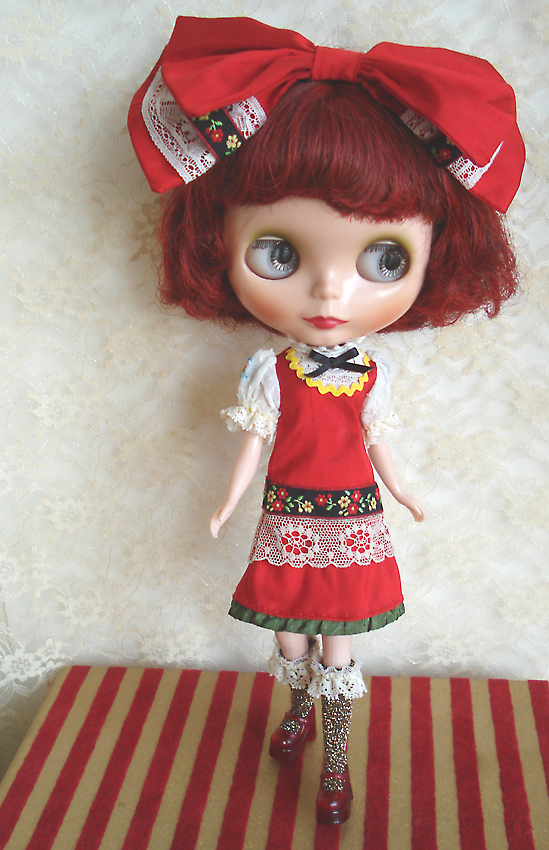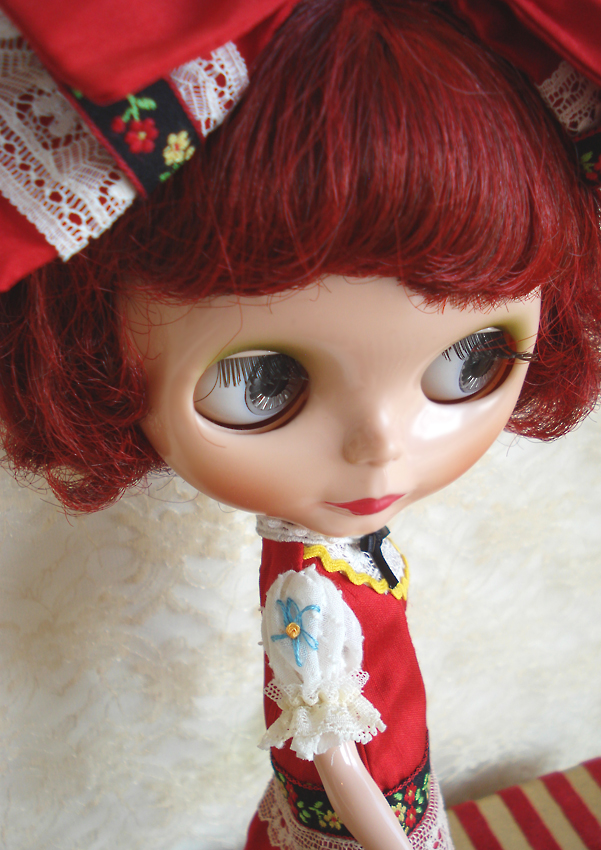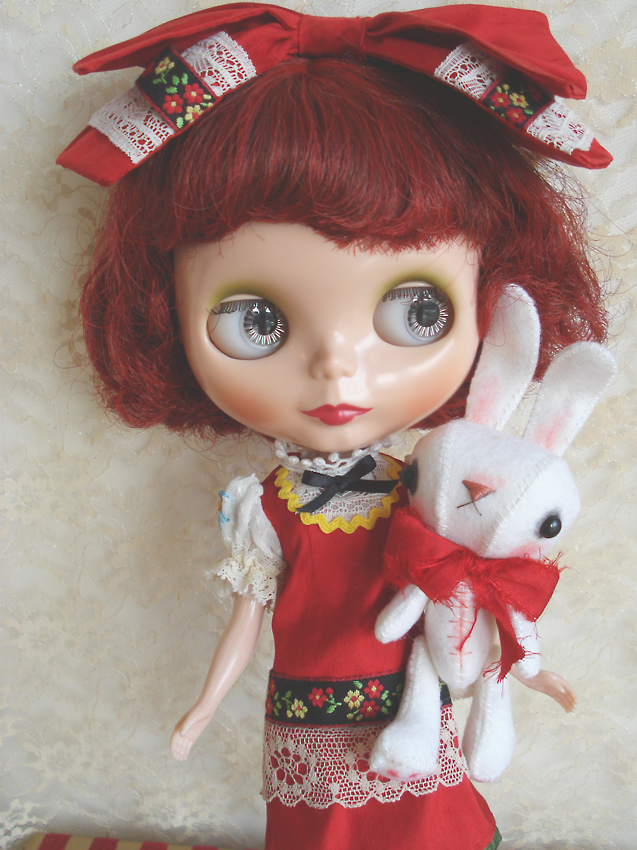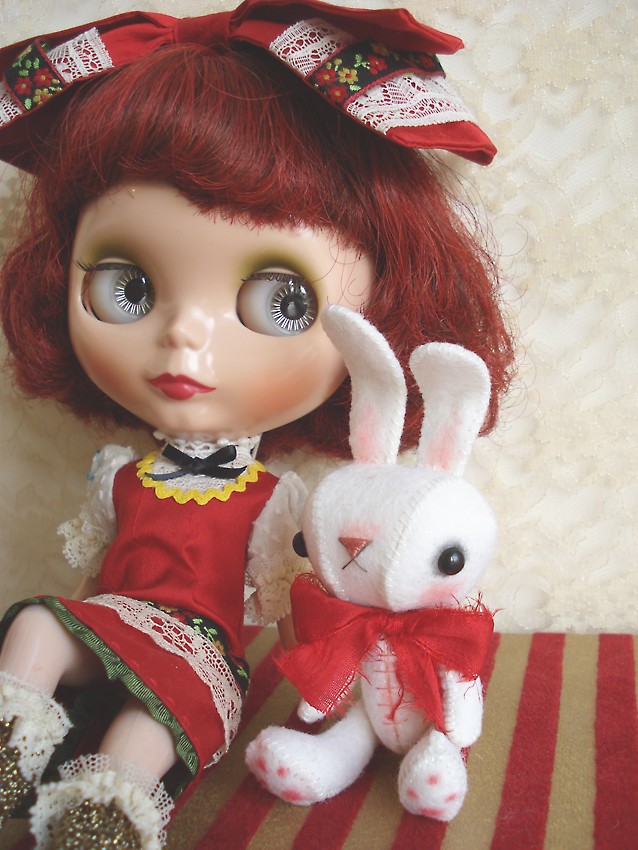 Blueberry Muffin: SOLD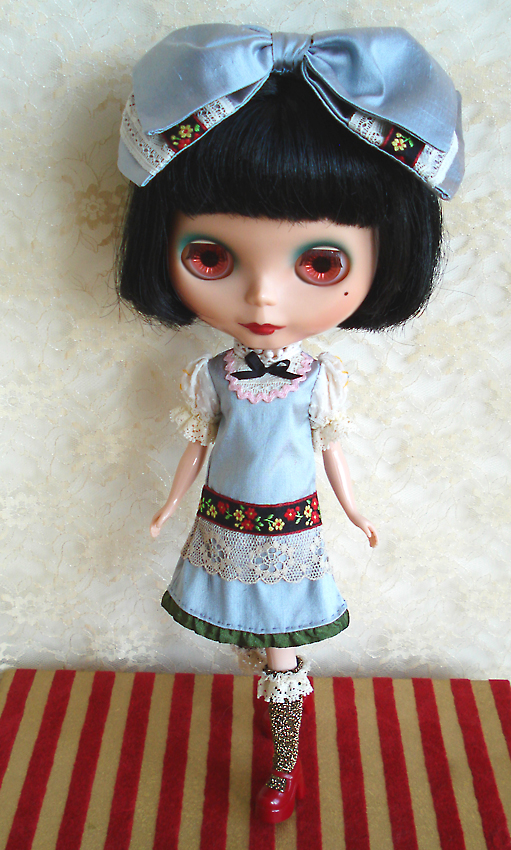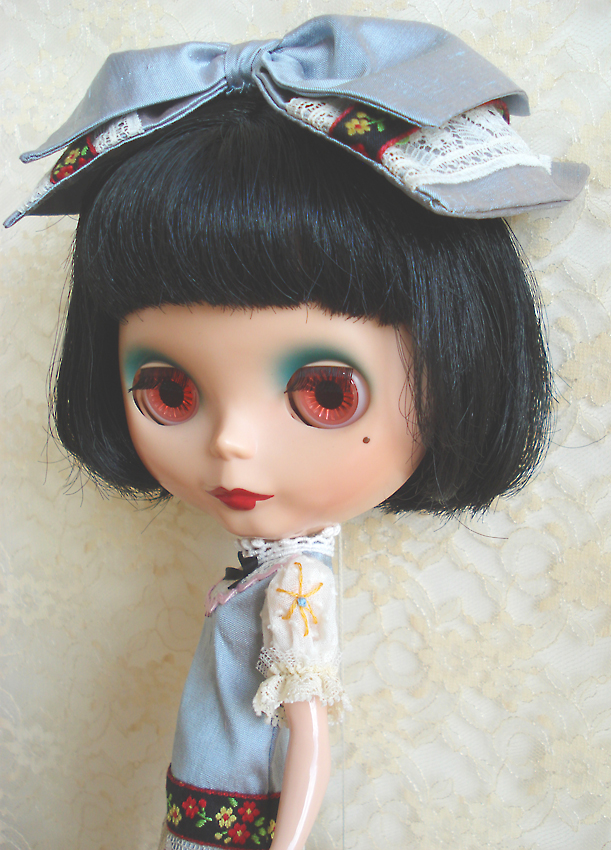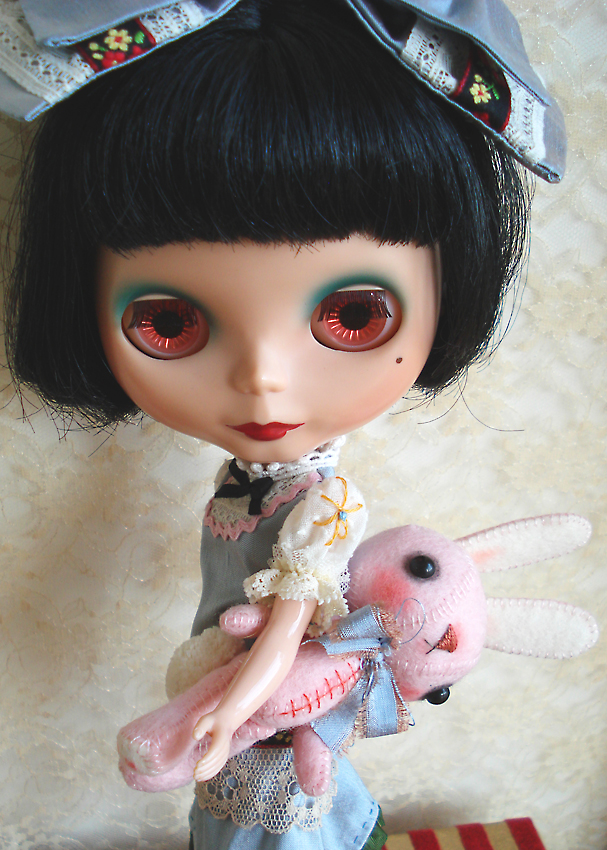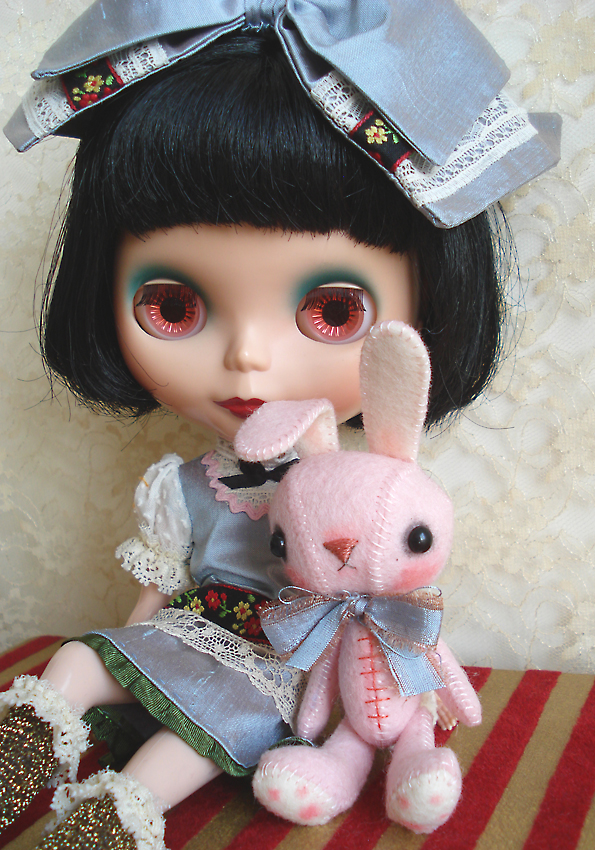 Each set will come to you in full Jamfancy packaging, with a Jamfancy cloth tag  and shipped in a box.  The sets are $150.00Au each and shipping within Australia is $8.80Au for express post parcel which is trackable.  International is airmail $16.50Au, airmail insured $28.20Au, or registered post $22.00Au.  Please choose which postage option suits you.

Please email me using the name of the outfit you would like to buy in the header space and my paypal ID is jamfancy@jamfancy.com

Thanks so much for looking

bye

Christina

This is a crosspost from my new blog website at: http://www.jamfancy.com/